Jetmax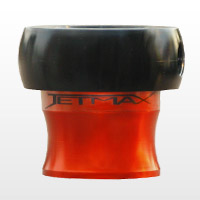 What is a Jetmax Airmover?
Jetmax Airmovers (air amplifiers) use a small volume of compressed air to induce a large volume of ambient airflow.
Jetmax Airmovers have the following features:
1. They have no moving parts, ensuring their safety.
2. Their output is varied by adjusting the supply pressure.
3. With the correct filter they do not require maintenance.
4. They can be stopped & started instantly by closing & opening the compressed air supply
Additional features:
Low cost

Easy to control flow/force

Instant on/off

No blades

No maintenance, no moving parts

No electricity or explosion hazard

Ventilation & exhaust of smoke/fumes (replacing fans)

Blow-off chips, trim scrap, water, dust

Cooling molded parts & castings

Cleaning/cooling of conveyed parts
For more information on Jetmax Airmovers, please call us on 03 9336 7070.